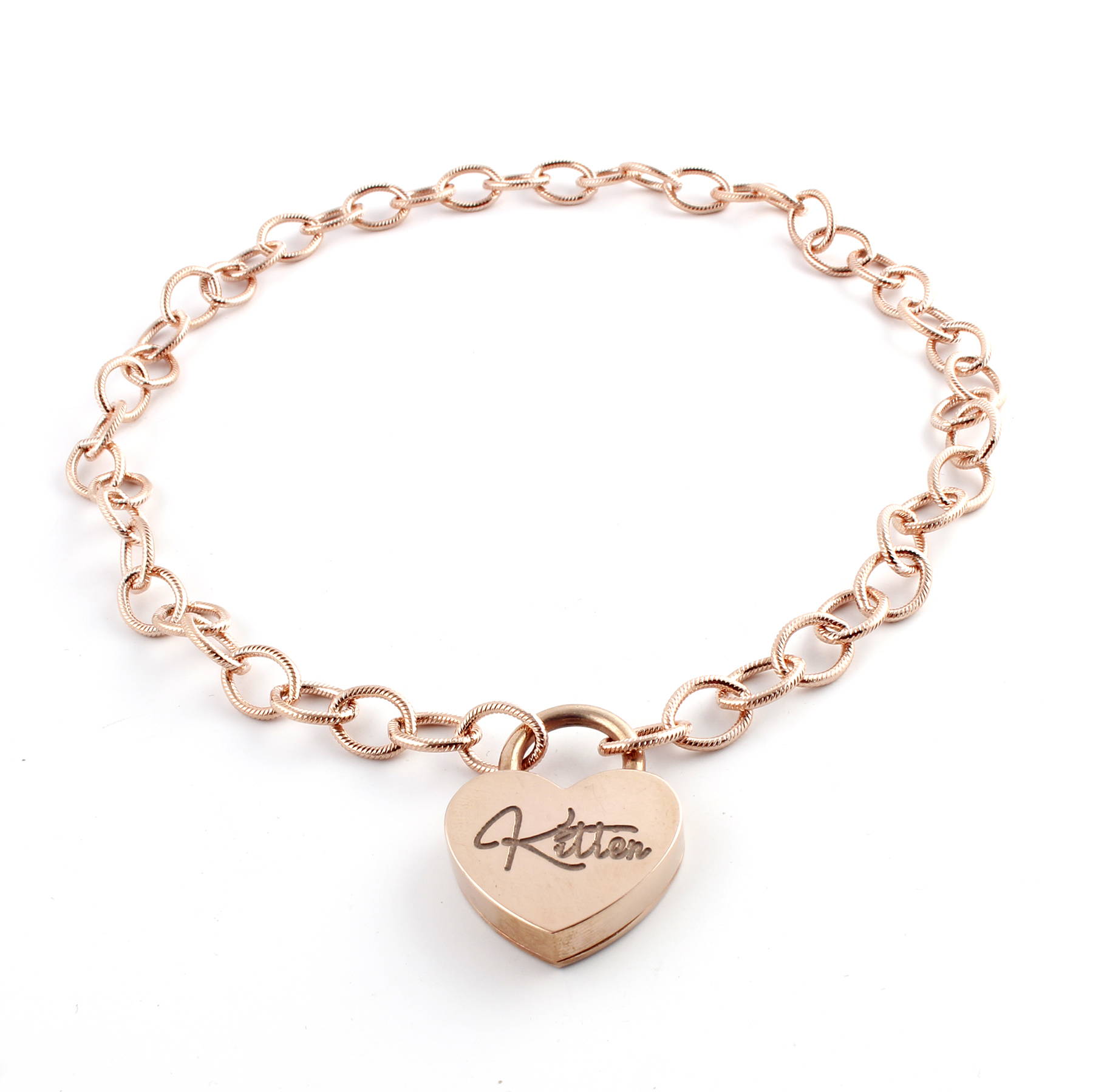 This beauty right here? It's only $52. It's made of stainless steel that's been plated in 14K rose gold. We have to have the chain made just for us, as we don't have the equipment required to plate steel ourselves.
The ring and the lock both come to us plated in nickel, as most of our hardware does, because it's generally not made for jewelry, and finding jewelry-grade things this strong is just not really possible. (So far, I've been looking for 2 years now.)
---
But here's the thing:
This collar in solid 14K rose gold would cost well over
$3,000
The chain is large and heavy. The lock is functional.
The ring is large and heavy.
Plus keys!
And while we want to make the highest quality pieces possible...
We know most people don't have $3K to shell out for a day collar.
So we offer plated hardware, and plated jewelry. Which is something we avoided for nearly 10 years of metalsmithing and selling jewelry with our other brand, because plated jewelry is not associated with quality.
The fact is, plating wears off.
So we're doing the best that we can with what we can offer, and always looking for ways to improve the longevity of the plating.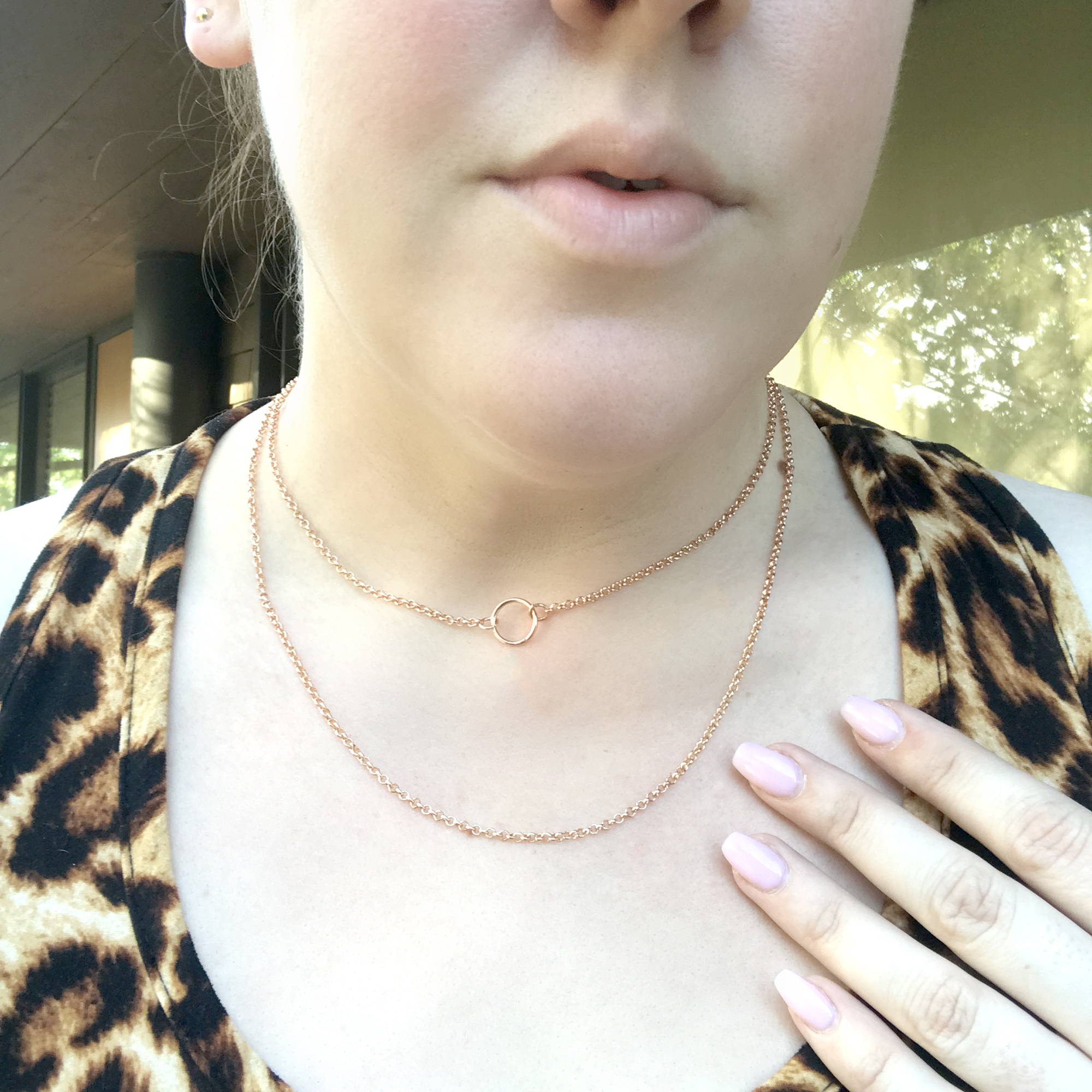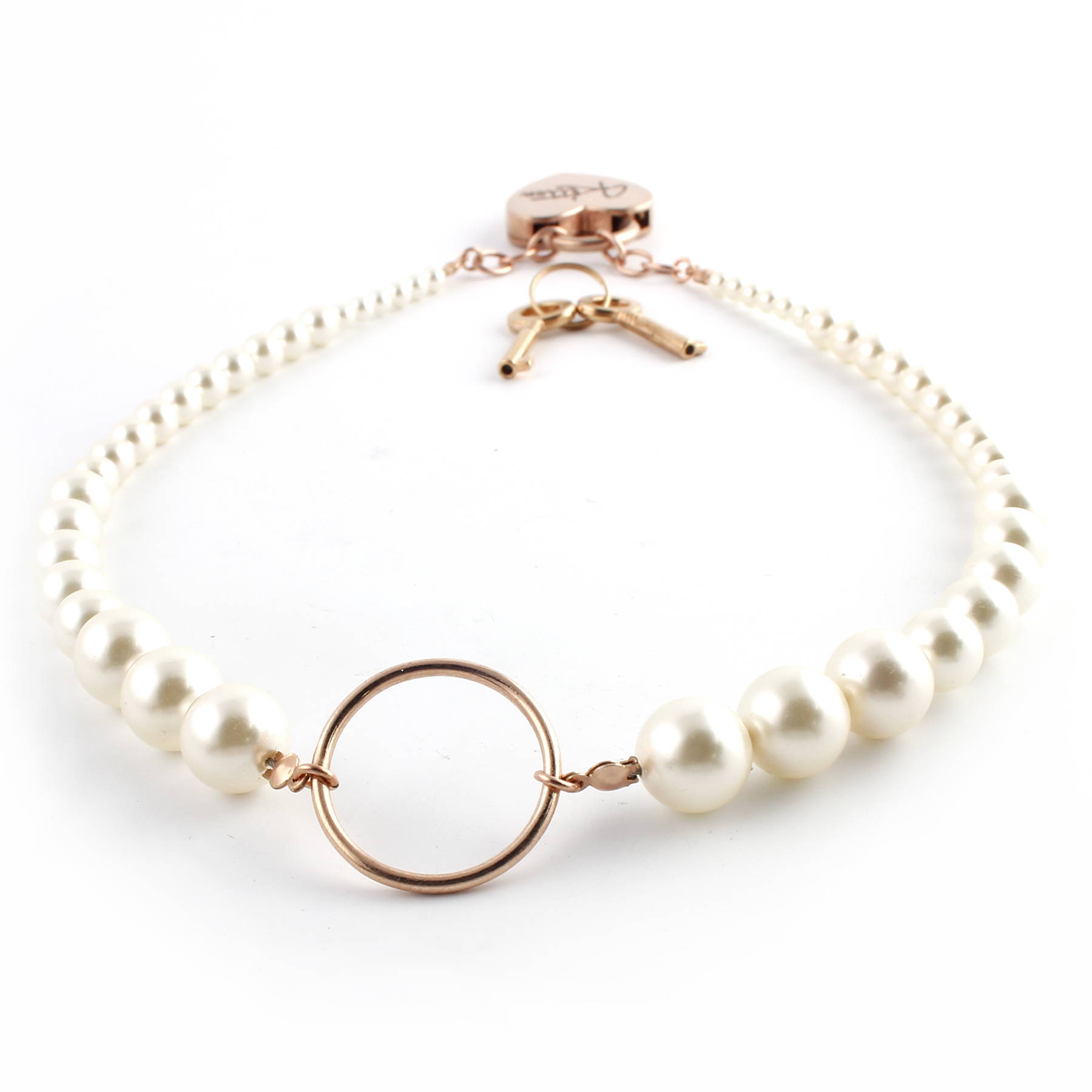 The fact is, plating wears off.
For now, what we can offer is advice.
It comes down to this: if you wear a plated collar 24/7, know that the plating will wear off faster.
If you wear it in the shower, pool, or to the beach, the plating will wear off faster.
If you sweat in it, the plating will wear off faster.
If you have acidic skin, the plating will wear off faster.
There's not a whole lot you can do to stop those chemical reactions from happening. No amount of clear nail polish will fix it.
Your choice is in form over function, and it's just that: a personal choice. You can wear an un-plated steel or sterling silver collar instead. You can choose a collar without a lock. You can wear a chain collar during the day, a leather collar at home, and take any of them off to bathe (with permission, of course).
There are no hard and fast rules as to how you wear a collar.
How to care for your day collar
Water, from a shower, pool, lake, ocean, and even sweat will react with the plating. Rose gold contains copper, and this will cause it to oxidize. Even sterling silver will oxidize black.
Perfumes, body sprays, hair sprays, any kind of spray. Lotions, sunscreen, moisturizers. Anything you put on your body should be applied and dry before your jewelry goes on.
​​​​​​​Clean your jewelry when you take it off. Simply wipe it down with a soft, dry cloth to remove any residue. For plated jewelry, this requires extra care, as polishing cloths can remove the plating very quickly. You definitely don't want to use anything abrasive, like a toothbrush.
​​​​​​​Plating, unfortunately, has a lifespan, and the more you wear it, the faster it will fade.
​​​​​​​Keep your jewelry wrapped in a soft cloth, bag, or in a drawer. You can hang it from a jewelry organizer, just do your best to keep it clean and untangled. Avoiding exposure to air will prevent silver, copper, and brass from oxidizing.
Remember: it's still jewelry.
​​​​​​​We know this piece is special. All of the things we make are incredibly special, because they all have tremendous meaning for the owner. But remember, it's still a piece of jewelry, and if you love it, and take proper care of it, it can last for a long time.
If all else fails, let us help.
If you're at the point where your plating has faded, please reach out to us. Options for reviving your pieces include re-plating and replacing, and we're happy to work with you on alternative options if you find that plated jewelry just isn't for you.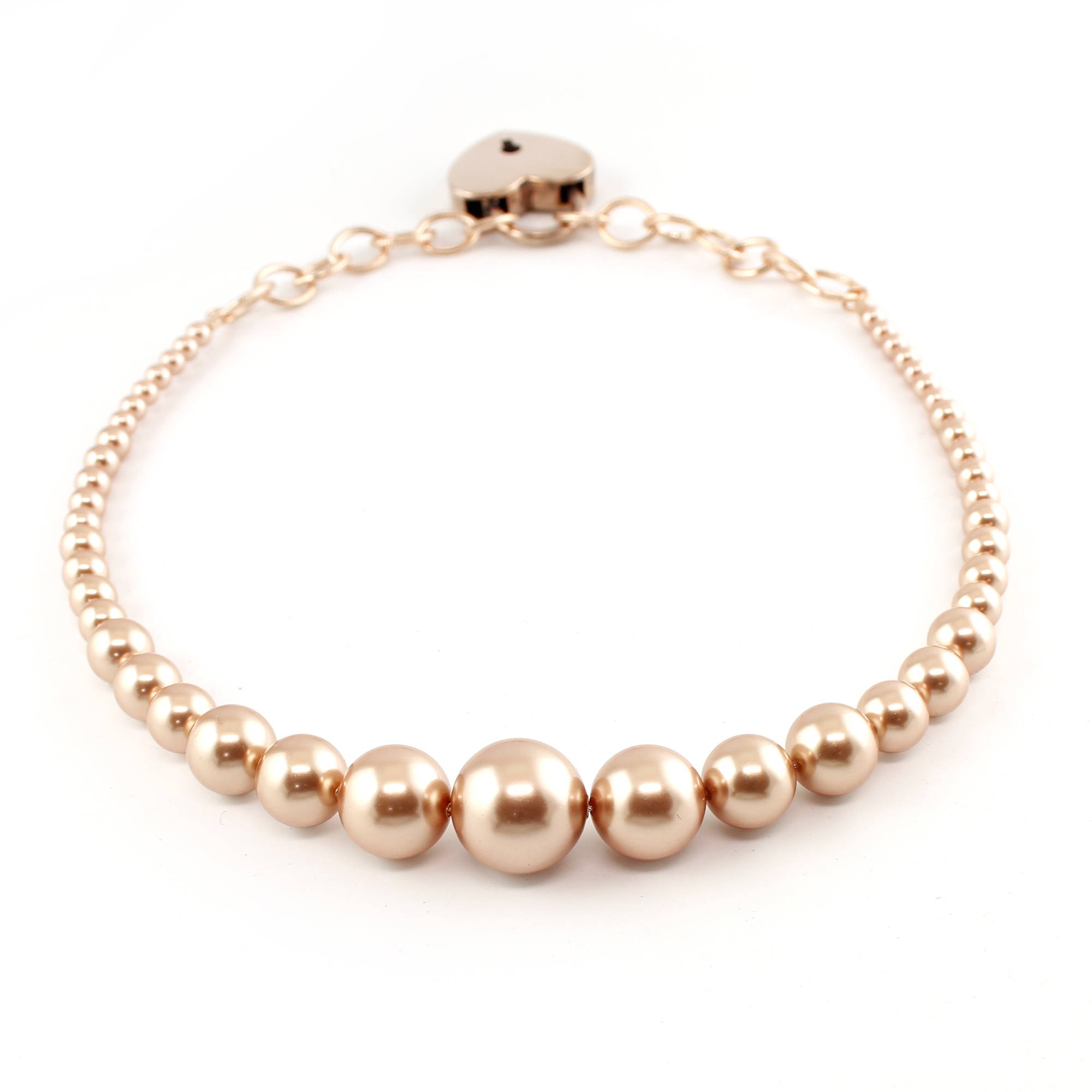 ABOUT THE AUTHOR
Miss Annie is a relatively experienced kinkster, and 1950s household submissive. She is active in the local kink community, and is always working to learn and educate. She designs and creates kink gear, jewelry, art prints, and everything else you find in our shop, and writes about D/s often on her personal tumblr blog.
---