I got the chance to speak with Kara, the creator of Tuck Buddies, which are undies made specifically for transfeminine folks. She was kind enough to answer some questions I had for her about tuckbuddies (which made their brick and mortar debut this summer at Restrained Grace Hillcrest!) and about her journey from busy mom and self-taught seamstress to running her own small business catering specifically to the trans community.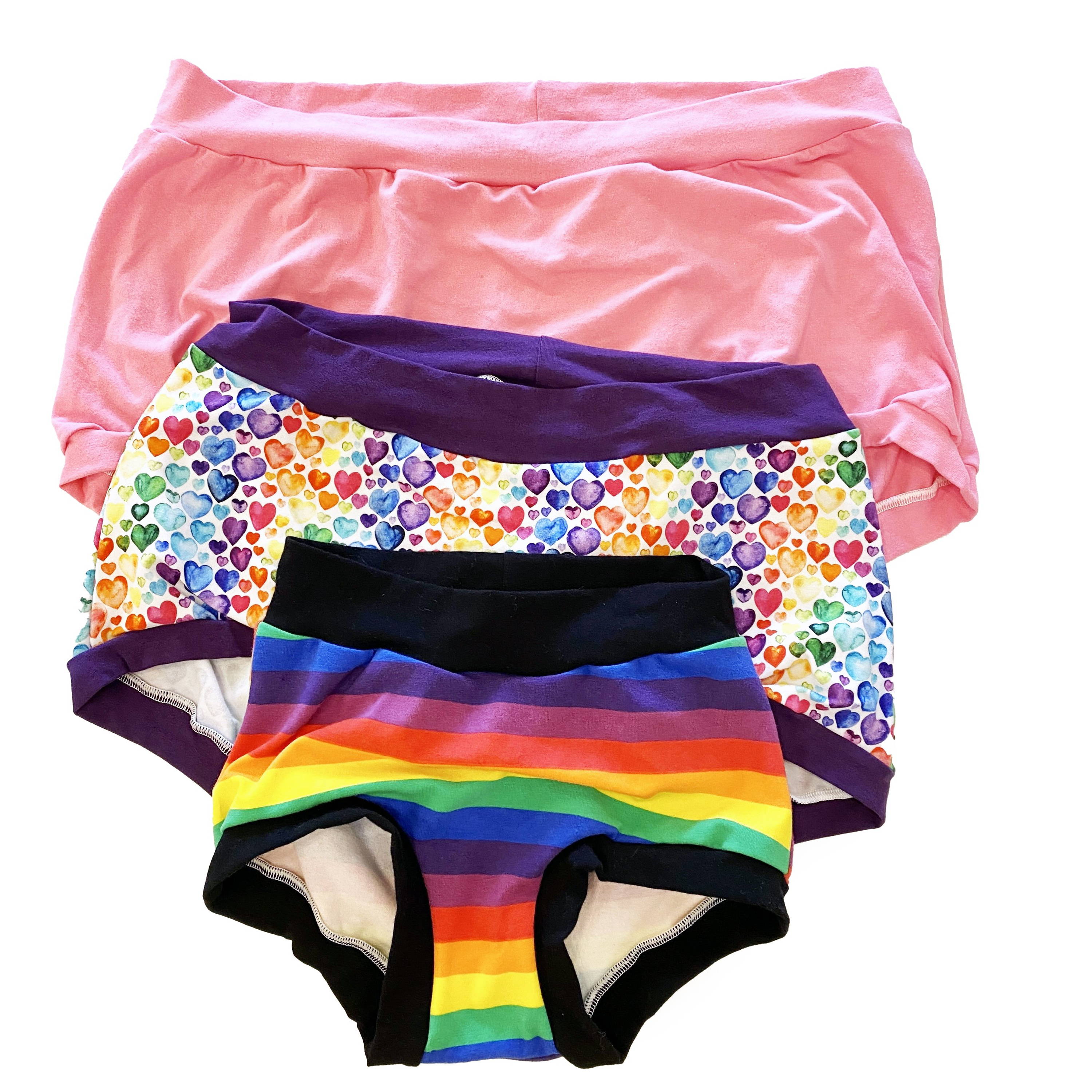 Thia: Your product is really unique. I haven't seen anything else like it on the market. How did you develop the idea for Tuck Buddies? 
Kara: I stubbornly taught myself to sew, using a serger, when I was pregnant with my first child. A few years down the road, my second born, who had been assigned male at birth, told me she was a girl. This wasn't a big surprise, as she'd loved pink, dresses, hair pretties, etc. as soon as she could assert her preferences for such things - so she transitioned & was a very happy & adorable kiddo. Around this time, I joined a few parents of trans kiddos support groups online. In immersing myself in education & parents' groups… I started to realize there was one common theme for the youngest trans girls wanting to wear leggings & other more form fitting, feminine clothes. The options for specialized underwear - especially in smaller sizes - were few and many parents complained about the comfort of the available designs. I figured, since I'd made underwear in the past… maybe I could figure out a design that combined both the camouflage kiddos were wanting, plus the comfort that seemed to be lacking. 
Thia: What was the process like for making the first pair of undies you sold?
Kara: I used the beloved & popular pattern I'd designed and started looking at it from a "let's see how I can alter this to work for trans girls" approach. After consulting with a few adult trans women friends about their experiences & sharing my idea and desire to help the community I messed around with a couple ideas. My own kiddo, a couple close friends who also have trans daughters, and a few virtual friends from support groups helped test & refine them with me, & Tuck Buddies for kids were born! 
Originally, Tuck Buddies were only offered in kiddo sizes. During the summer of 2019, a good friend encouraged me to expand to include adult sizing. With her generous support, encouragement, I took that leap. Tuck Buddies really took off!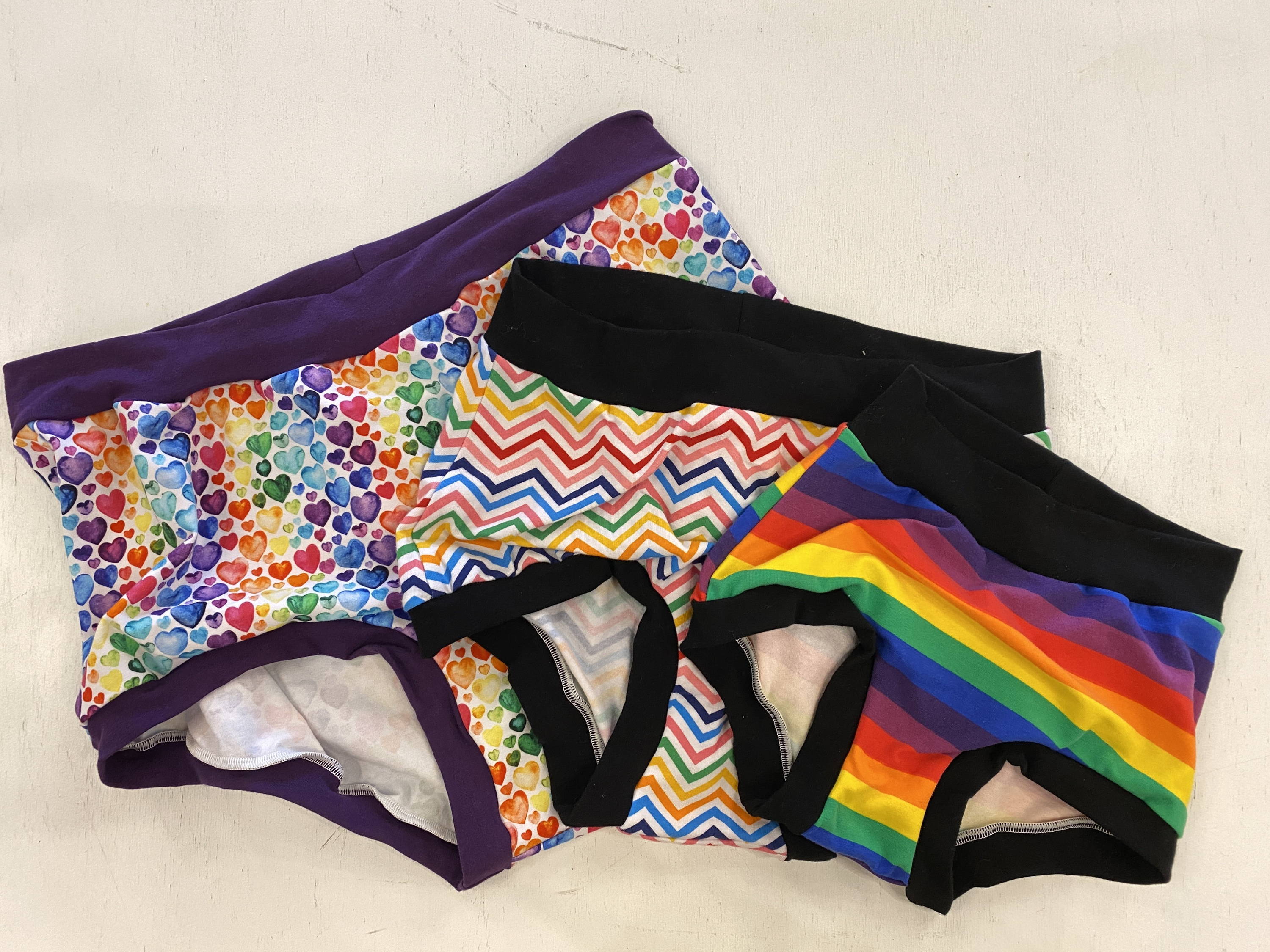 Thia: You offer a wide variety of sizes and prints, which is always nice. What are the materials you use for Tuck Buddies? 
Kara: I use soft & comfy fabrics for Tuck Buddies, including a lightweight organic cotton fleece for the inner "tuck" piece and cotton spandex fabric - think soft, stretchy t-shirt - for the body, legs & waist. I LOVE finding new fabric prints that are cute, feminine, and fun… it helps to keep the line fresh and saves me from production burnout. I've expanded a bit to offer a few options in bamboo spandex, which is a bit more expensive, but also heavenly soft. At this time, I've decided to focus on just underwear, [but I am] hoping to expand into a full swimwear line sometime in the future. 
Thia: Tell me a little bit about the operation of Tuck Buddies. Do you work alone or with a team? 
Kara: Until very recently, I've always done everything for Tuck Buddies myself, but with sales off the charts & continuing to increase, my daughter convinced me to find some help. I currently have one part-time friend & sewing minion who is amazing - she's learning quickly and already providing great support. 
Thia: You've created an awesome resource for the trans community! We're so excited to be the first brick-and-mortar store to carry your product. What other exciting stuff does the future hold for Tuck Buddies?
Kara:  I'd LOVE to make swim Tuck Buddies a regular offering & play around with making bikini/tankini/rash guard tops for matching swim sets along with matching bra & panty sets, and maybe fun kiddo tank & panty sets too. If Tuck Buddies popularity continues to grow, I have no doubt I'll need to expand my sewing minion support network and find a bigger work space very soon.
I'm just so grateful I can use my skills to make a difference for so many really awesome folks and am thrilled to have Tuck  Buddies in their first brick-and-mortar store so even more folks can have access to them!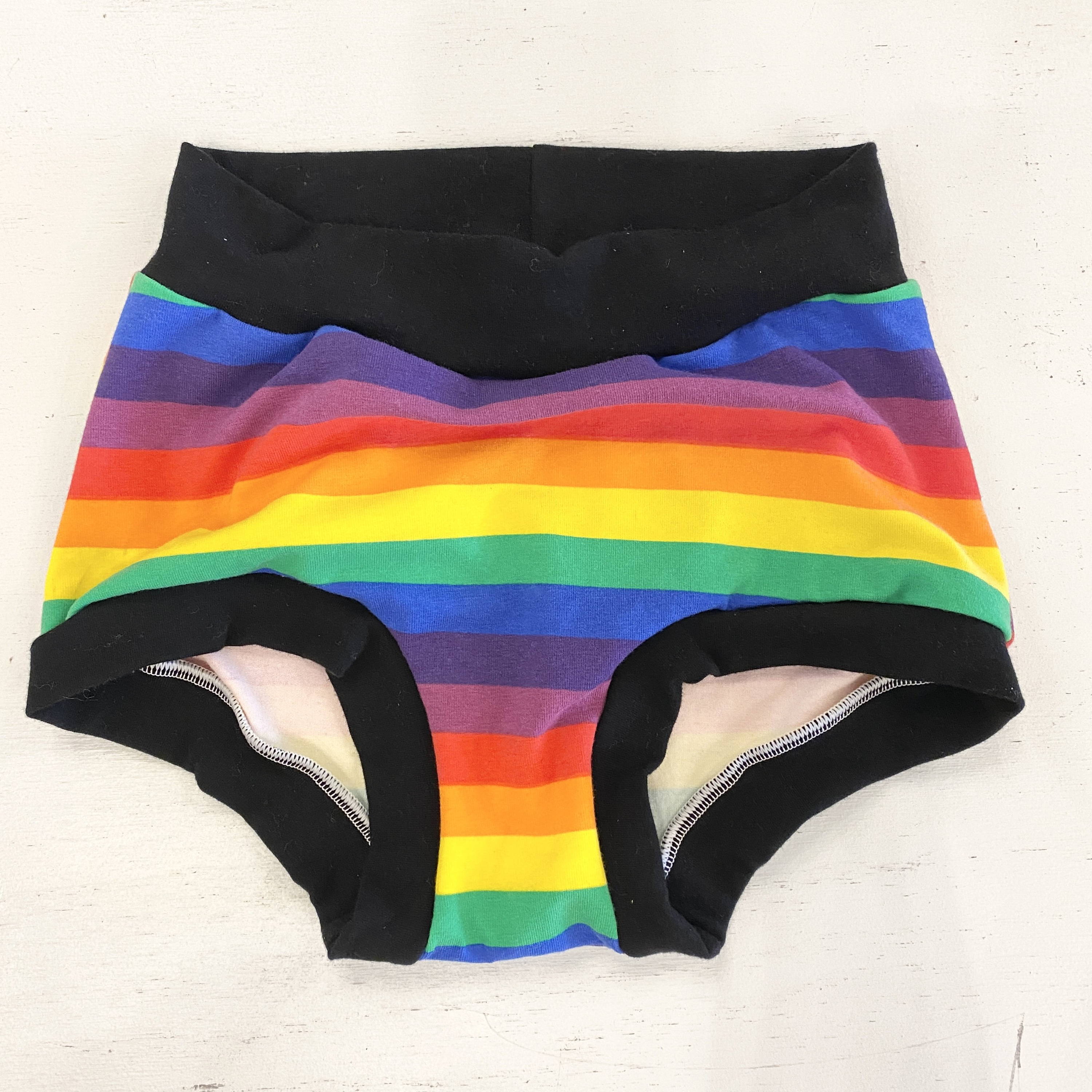 Tuck Buddies in adult sizes are available online at our shop, and in a range of children's and adult sizes at www.tuckbuddies.com and Restrained Grace Hillcrest.
Our resident sunshine goblin, Thia has been working for Restrained Grace full time since January as brand raconteur and community manager of The Backroom. They are a collared lifestyle submissive, a jack-of-all-trades writer, and a self professed goblin socialite. They are based in San Francisco, where they enjoy Queer Karaoke Nights, Shakespeare discourse with anyone who will sit still for it, and hanging out with their beloved spouse and two children.